Lee Bul: Crashing
Hayward Gallery in London
— July 9, 2018 by YIART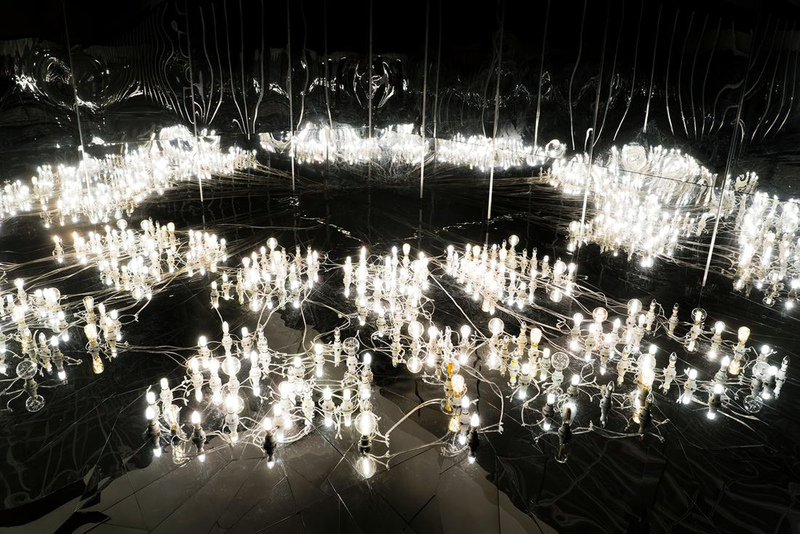 Having its 50th Anniversary in July, Hayward Gallery invites South Korean artist Lee Bul to hold her show, which is also the next exhibition of German photographer Andreas Gursky.
Featuring more than 100 works from the late 1980s to the present day, s this exhibition explores the full range of Lee Bul's pioneering and thought-provoking practice. Lee, who grew up in the period of political turmoil, explores the topics such as idealism, patriarchal society, race issues, and gender roles in society. She uses the ideas of science fiction, philosophy, history, and personal experiences, and intentionally uses clashing materials that range from organic materials to industrial products. In recent years, Lee has been focusing on building utopias. She creates huge installations which are models between real and imaginary buildings.
Born in 1964, Lee graduated from Hongik University. She has had major solo exhibitions at museums and galleries across the world, including the New Museum of Contemporary Art in New York, Mori Art Museum in Tokyo, Museum of Contemporary Art in Sydney and etc. She was selected for Hugo Boss Prize by the Guggenheim Museum in 1998 and she was the first female artist who represented South Korea to the 48th Venice Biennale Art Exhibition in 1999.
That the concept of focusing on body between architecture coincident the refurbishment program of Hayward Gallery. As a landmark of Brutalist architecture, Hayward Gallery's brickwork and concrete features flourished from the 1953 to 1967. Until now, it still a classic building in modern society.
Lee Bul: Crashing
Exhibition Date: From now on to August 19, 2018
Venue: Hayward Gallery in London
Figure 1:Installation view of Lee Bul ©Lee Bul ©Hayward Gallery
Figure 2:Installation view of Lee Bul, Willing To Be Vulnerable, 2015-2016, at Hayward Gallery, 2018. ©Lee Bul 2018. Photo by Linda Nylind.
Figure 2 bottom left:Lee Bul, Misremembered Lines, 2011. Courtesy the artist and Galerie Thaddaeus Ropac, London/Paris/Salzburg.
Figure 2 bottom right:Lee Bul ©Lee Bul