Collecting art interweaves life and art,Hou Ming-Pei's collecting philosophy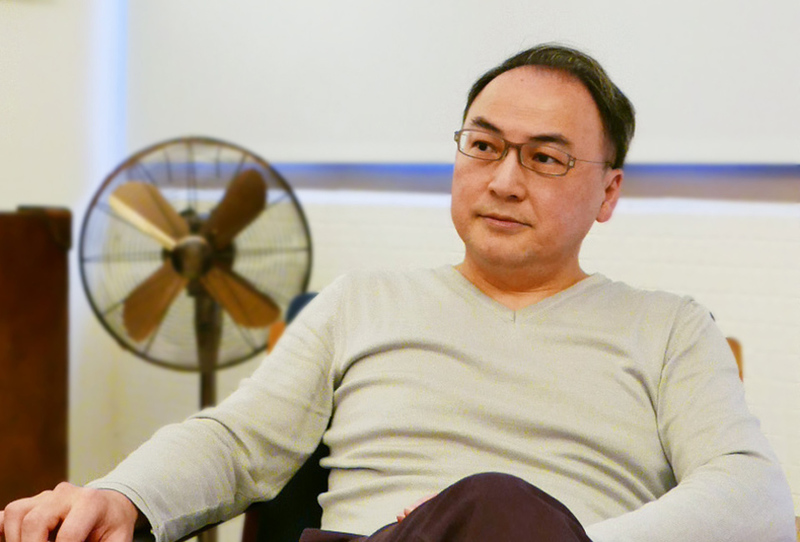 Hou Ming-Pei, an avid collector of contemporary art, collects nearly 90 pieces of artwork since 1999. "Art can precisely reflects artist's inner feeling and viewpoint of the society." he said. This is also the reason why he loves art and eagers to learn art history and more information through books, magazines, exhibitions and auctions.
Hou Ming-Pei started collecting art since the exhibition held by Capital Art Center. He became familiar with the art consultant of the gallery through this chance. After that, he began earning money from selling several artworks with art consultant's recommendation and advice. His first work is the painting of Max Liu, who has served as an artist, explorer and anthropologist. Until now, Hou Ming-Pei still remembered the excitement of using his salaries to buy the first artwork.
As a collector, one of Hou Ming-Pei's biggest enemies is space. It is hard to display all of the collections at home, so he will do a regular rotation . His collection includes video installation 《Veba#5》of Nam June Paik, the painting《Dusted Shimmering City》from emerging Singapore artist Ng Joon Kiat, well known Korean artist Park Seo-bo, Park Seung-Mo's paitings and installation and the portrait of German artist ,Christian Schoeler .
"I could stare at the artworks everyday and never find the same thing," Hou Ming-Pei said. The surprise and fresh feeling from the collection motivates him to keep buying artworks.