Tate Modern Switch House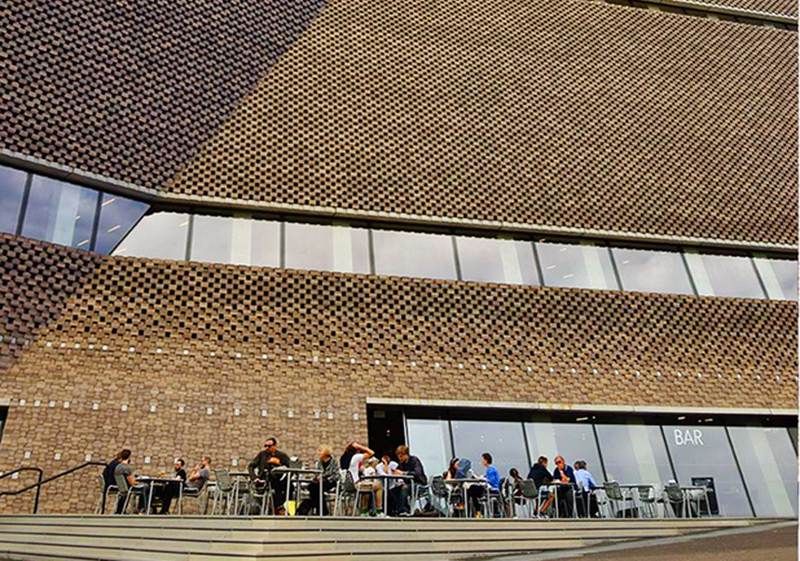 After setting up my exhibition at Cass Sculpture Foundation, I came to London on a tight schedule of visiting art museums, which I planned to visit Tate Britain and Tate Modern, Serpentine Gallery and Whitechapel Gallery in a day. Nevertheless, I later realized that I was too naïve because it's impossible to see it all within a day since I spent almost the whole day in Tate Modern.
Tate Modern, which was converted from an abandoned power station, opened to the public in 2000. The gallery built the new building in 2016, which was called Switch House. Switch House provides additional internal area for larger installation arts and more performing arts.
People need to walk over the Millennium Bridge across the River Thames to get to the Tate Modern. Walking over the modern bridge and looking around the London city, it seemed like a metaphor that I'm walking in the city of contemporary art.
Walking into Tate Modern, I was amazed by the tall ceiling in this building. Walking up the ring-shaped stairs, the exhibition space, where held contemporary works and Tate Modern's collections, leaped to my eyes. It was quite amazing that the quality and quantity of the artworks that I could review contemporary art history in this place. And then I walked across the pedestrian bridge to the Switch House. In addition to the quality and quality of the works at Tate Modern, the relationship between the works and the space was also quite interesting. The gallery remained the original part of the old building, which created an interesting symbiosis between objects, and to me, it also meant that the gallery attached importance to the culture and history. While wandering through the building, I noticed the large windows on each side of the aisle. People can sit or lie on the floor in the sunlight, which fully demonstrated a people-oriented environment at Tate Modern.