2017 Ars Electronica
— Oct 1, 2017 by YIART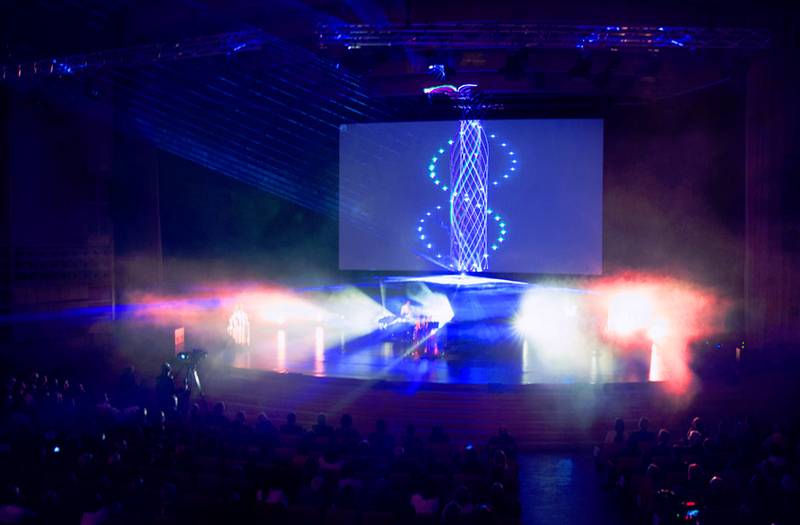 The 2017 Ars Electronica Festival in Austria ended in early September. This year the festival's theme was "Artificial Intelligence - The Other I"; it included seminars, lectures, exhibitions, concerts, performances, animations, attracting a total of 100,000 visitors. Established in 1979, Ars Electronica has been operating now for almost 40 years; it is the largest and oldest electronic festival of its kind, dedicated to promoting the intersection of arts and technology and their integration with society.
In the same spirit, Ars Electronica successfully merged science and technology with music in Rio de Janeiro, Brazil at the SPAXELS rock concert. Ars Electronica Solutions also partnered with Fronius, a leading company in robotic welding, to help create their interactive exhibit at the trade show SCHWEISSEN & SCHNEIDEN in Dusseldorf, Germany, rounding off a successful autumn for Ars Electronica.
Ars Electronica festival has expanded, now hosting three festivals total, in Germany, New York, and Brazil.
Ars Electronica in Berlin 2017 7/21-10/26
Moving Sounds Festival 2017: Ars Electronica / Eyebeam Edition 2017/10/15-10/21
Long Night of the Museums 2017/10/7 18:00-01:00