Spanish Art Master:Antoni Tàpies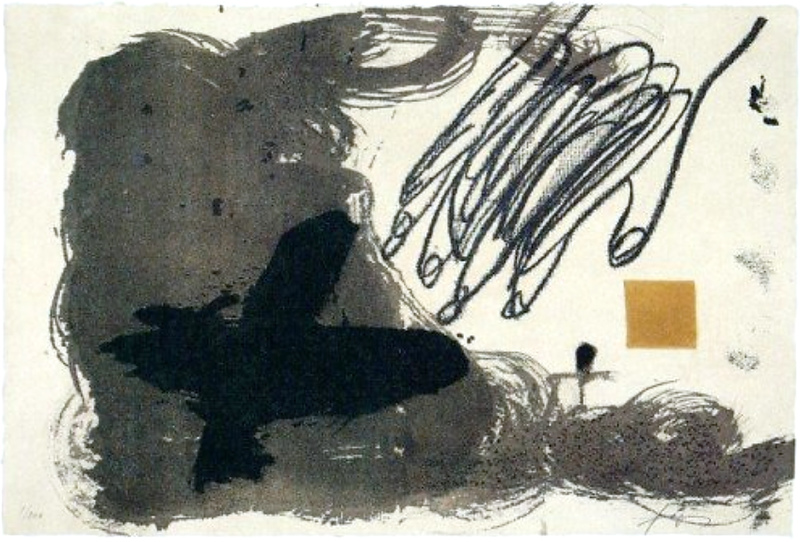 In architecture, "Wall" refers to a vertical structure, used to segment or protect a region. Walls can produce isolation and alienation. Walls do not typically feature as visual art, but this featured artist breaks all of those assumptions. He not only employed the materials of wall, but also re-interpreted the meaning of the wall in visual art.
Antoni Tàpies (1923-2012) was born in Barcelona. He was one of the most outstanding contemporary artists of the twentieth century, and was regarded among masters such as Picasso, Dali and Miro.
Tàpies used earth, dust, rope, paper, marble lime and other recycled or abandoned mixed material to make his works. He not only used the reference of a thick wall, but also worked with symbolism, merging images such as numbers, moon and stars, English letters, geometric figures, etc. Each symbol had a specific meaning that not only reflected the artist's personal inner world, but also led the audience to think about the meaning of life. Antoni Tàpies made great use of the different materials of physical properties and color, and fully demonstrated the characteristics of different types of materials.
You may not be familiar with Antoni Tàpies, maybe you have never even heard of him, but his works have been exhibited all over the world, in almost every international city. His work has been shown in the world's most iconic museums, even the Guggenheim Museum and the Museum of Modern Art in New York have exhibited his works. Tàpies took the world by storm; his form of artwork expanded the limits of art.
Living in Paris allowed the young Antoni Tàpies to meet many contemporary non-formalist artists, who inspired his geometric abstract style. He escaped the ties of fine art, and broadened the face and pattern of art.
Tàpies's work has a deep connection with oriental philosophy. He was fascinated with the ideas, and his family atmosphere left him free and open to try new things. He devoted himself exclusively to art, and then began to find a new spiritual realm.
YiCOLLECTA is proud to present four printings of Antoni Tàpies at the "Master Prints Collection: Selected Prints by Contemporary Masters in 20th Century" during 2017.6.3-8.6. Art enthusiasts have the chance to understand the life of Antoni Tàpies through this exhibition, and also enjoy this profound sampling of his works.