Notre Dame de Paris Fire
— April 17, 2019 by YIART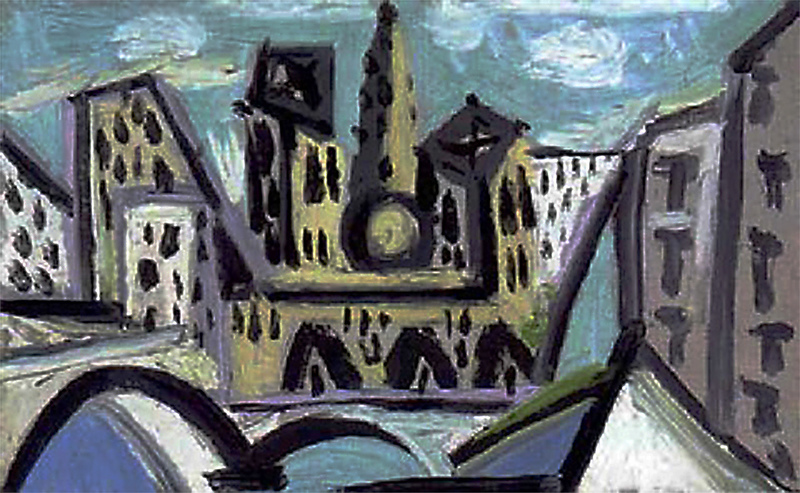 Cathédrale Notre Dame de Paris, the most representative 850-year-old Catholic church in Paris, France, has recently shocked the news of the fire.
According to the New York Times, smoke began from the roof of the church at 6:30 on the evening of April 15, 2019 (4:30 pm GMT). There was scaffolding around that area in recent months to repair the Spire. The fire spread rapidly, the indoor stained glass and wooden structures were burned, and the representative Spire and the roof of Notre Dame de Paris also burned and collapsed. About 500 firefighters joined the firefighting work. Due to the excessive fire, the fire fighting was once difficult. After several twists and turns, the firefighters finally managed to control the fire at 11 o'clock Paris time. According to the fire chief Jean-Claude Gallet said, they have "saved and preserved as a whole". The current cause of the fire is still unknown, but according to relevant officials, this may be related to the renovation work being carried out by Notre Dame.
French President Emmanuel Macron claimed that he will rebuild Notre Dame. The declaration of the reconstruction of the Notre Dame has been received the response from the French billionaires. According to Agence France-Presse, the French billionaire François-Henri Pinault family has promised to donate 100 million euros to help rebuild, and the owner of the luxury brand Louis Vuitton, Bernard Arnault family, plans to donate 200 million euros for reconstruction.
Built in the twelfth and thirteenth centuries, Notre Dame is the seat of the Archbishop of Paris and a globally recognized French symbol. The name "Notre Dame" means "Our Lady of Paris", which means the Virgin Mary. In the Notre Dame Square, there is a monument to the Point Zéro, which is the starting point used by France to measure mileage across the country. One of the French landmarks, known as the medieval Gothic architectural gem, Notre Dame de Paris attracts 13 million tourists a year. Notre Dame de Paris has appeared in many movie scenes, and the story of the famous French writer Victor Hugo's novel "The Hunchback of Notre-Dame" was taken from this Notre Dame.
Although it is a symbol of France, Notre Dame has not been repaired in many times since its construction. It has only been repaired in the 17th, 18th and 19th centuries, and the original design of the Middle Ages was preserved as much as possible. It is really regrettable that the Notre Dame de Paris was burned and destroyed. Although the French government has indicated that it is going to be rebuilt, the beautiful figure of the Notre Dame in the past can only be left in memory and it is a pity.
Resources:
1)Notre-Dame: Massive fire ravages Paris cathedral
https://reurl.cc/VWK7Q
2)Notre-Dame Cathedral in Paris Catches Fire
https://reurl.cc/Qa0mb
Figure 1:Vue de Norte-Dame de Paris by Pablo Picasso, 1945
Figure 2 top left:Notre Dame, a painting by Jean-Pierre Beckius,1921
Figure 2 top right::Zhao Wou-Ki, Notre Dame, c.1950s, Oil on canvas, 36.9 x 42.8 cm © Christie's
Figure 2 left bottom::Notre Dame de Paris by Maximilien Luce, 1900 © Christie's
Figure 2 right bottom:Notre Dame in the Late Afternoon by Henri Matisse, 1902. Courtesy of Wikimedia